Welcome to the Dufault Lab Page
Here, you will find information for growers, researchers, and students. Our lab focuses on disease control of row crops and vegetables. Some of our crops include: Peanuts, Cotton, Watermelons, Potatoes, and Peppers.
Currently, we have two PhD Students and three DPM students. We also have one postdoctoral research associate, one technician, and several undergraduate assistants. We consider ourselves a cohesive and dynamic laboratory.
For more information, scroll down further and don't hesitate to contact us if you have any questions.
Contact Us
Research Posters
---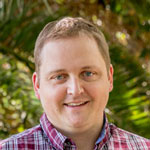 Nicholas Dufault PhD - Principle Investigator

My academic interests are in plant disease epidemiology and aerobiology. The focus of my research and extension program is to improve the management of crop diseases affecting both vegetable and agronomic crop production systems in Florida. It is my goal to use various statistical, weather and educational tools to develop efficient plant disease management programs that will maximize disease control and reduced costly inputs (i.e. chemicals, water, and time).
Lab Support
---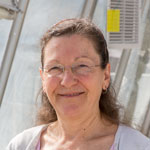 Kris Beckham - Senior Biological Scientist

My focus is in lab management and to provide technical assistance to support the research goals of the program. I find working with students and folks at the field research trials very rewarding. Of particular interest to me is plant disease diagnosis in the lab setting and in the field. As a member of the technical staff at the University of Florida, I've worked in Nematology, Virology and at the Plant Disease Clinic.

---

Education

BS in Microbiology, UF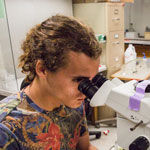 Preston Stern - Lab Assistant

Preston collaborates on powdery mildew projects in cucurbits. He also works with early and late leaf spot in peanuts.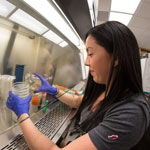 Rachel Incledon - Undergraduate Research Assistant

Rachel is currently working with Mason on gummy stem blight. She assists in culture preservation and sample processing, PCR, and DNA extractions, gel electrophoresis.

---

Education

BS in Sustainable Food Production (current)
Graduate Students
---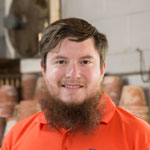 Mason J Newark - PhD Student, Plant Pathology Department

I'm interested in applied disease management in vegetable crops, specifically addressing the challenges of fungicide resistance and developing strategies for managing resistant populations in the field setting.

---

Education:

Delaware Technical and Community College 2007-2008
B.S. Plant Science, Cornell University 2008-2011
University of Florida (PhD in Plant Pathology) 2013-2017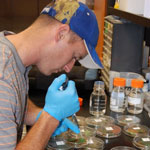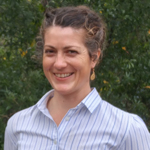 Rebecca Barocco - Doctor of Plant Medicine Student, Entomology and Nematology Department

I assist with research on peanut and potato disease management. Part of my work includes running multiple peanut fungicide field trials for industry and extension and producing data analysis reports on the results. I am also helping to validate the BlightPro decision support system for late blight on potato in Florida production. Another objective of mine is to contribute to the development of a weather-based risk model for white mold/stem rot (Sclerotium rolfsii) on peanut. I am exploring historical and recent field data relating disease development with changes in weather variables to better understand the epidemiology of S. rolfsii on peanut.

My long-term professional goal is to further develop skills in data collection and analysis for integrated crop management and consulting. I am particularly interested in decision support systems and innovative technologies and methods that integrate field scouting with the use of temporal and spatial field data analysis, such as remote sensing, weather, pest and disease risk models, and yield monitoring systems.

Education:

D.P.M. Doctor of Plant Medicine, University of Florida, May 2016
B.S. Horticulture, University of Arkansas, December 2009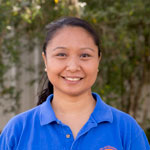 Patricia Soria - PhD Student, Plant Pathology Department

My goal is to assess the genetic diversity of Sclerotium rolfsii, a soil-borne fungal pathogen of hundreds of economically important crops worldwide. I'm particularly interested in the impact of population structure on the epidemiology and disease management of S. rolfsii on peanut in the Southeastern US.

---

Education:

B.S. Botany, University of Florida, 2007
M.S. Biological Sciences, Vanderbilt University, 2014
Ph. D. Plant Pathology, University of Florida, Current

---

Research: Population genetics and plant disease epidemiology of fungal pathogens.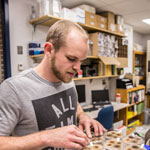 Keevan MacKenzie - Master Student, Plant Pathology Department

My research assistantship is focused on Corynespora cassiicola, an important pathogen of tomato in Florida that causes a symptom known as target spot on the aerial portions of the plant. I will be focusing on fungicide sensitivity for better informed fungicidal control, as well as breeding tomato lines for varietal resistance to target spot.

---

Education:

B.S. Environmental Horticulture, University of Idaho, 2014
M.S. Plant Pathology, University of Florida, Current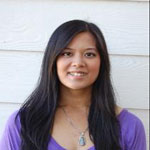 ---
Previous Lab Members
---
Tatiana Sanchez - DPM - 2016
Ellen Dickstein – Research Technician 2014 - 2015
Jeremy Welter - Undergraduate Lab Assistant 2014
Michelle Oliveira - Inter-program Graduate Student (Dr. Natalia Perez/GCREC) - 2013 - 2014
Kshitij Khatri – Graduate Assistant (MS) 2013
Cláudia Regina Scapin Buffara - Visiting Scientist (Brazil) 2011
Ken Johnson - Graduate Assistant (DPM) 2011 - 2012
Todd Leeson - Graduate Assistant (DPM) 2010 - 2011