Greetings from the Chair of Plant Pathology!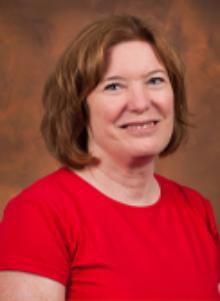 Thanks for your interest in the Department of Plant Pathology at UF! We are one of the largest departments of plant pathology in the country with faculty at Gainesville and at nine Research and Education Centers around the state. We are known for our research on diseases of diverse crops including citrus, strawberries, blueberries, vegetables, ornamentals, turf, field crops, sugarcane, and tropical fruits. Our department, founded nearly 60 years ago, is part of the University of Florida, College of Agricultural and Life Sciences (CALS) and the Institute of Food and Agricultural Sciences (IFAS).
For prospective students, postdoctoral scientists and visiting scholars, our department provides unique opportunities throughout the state to work with a wide variety of crops and plant diseases of national and international importance. Ours is the lead institution for The Southern Plant Diagnostic Network, one of five regions in the National Plant Diagnostic Network, and serves as the chair of the national subcommittee for Training and Education. Because of the sentinel nature of Florida, statewide faculty have been heavily involved in programs to deal with outbreaks of recently arrived disease threats such as soybean rust, sudden oak death and citrus greening.
We teach a range of undergraduate and graduate courses that deal with the biology and management of infectious diseases and microbes that associate with plants. We have a wonderfully diverse group of cultures and ethnicities represented in the department, and are proud of our international reputation and collaborations. The University of Florida is in Gainesville, but the Gator Nation is everywhere!
Rosemary Loria
Professor and Chair