Solutions for your Plants
Fruit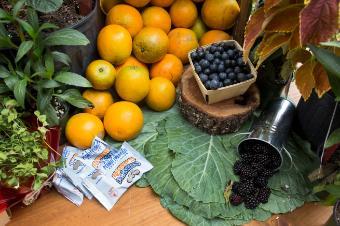 Fruit normally means the fleshy seed-associated structures of a plant that are sweet or sour, and edible in the raw state, such as apples, bananas, grapes, cherries, blueberries, strawberries, lemons, oranges and more.
---
Specialists

Email: pfharmon@ufl.edu
Phone: (352) 273-4622
Location: Gainesville
Specialization: Turfgrass, ornamental plant, and small fruit diseases: diagnosis, management, and epidimology of fungal diseases.

Archival Fact Sheets

The following fact sheets are for archival purposes only. For the most up to date information reach out to your local IFAS Extension office.

Protection Pointers
Need more help? Visit your local office or learn about our diagnostic services.