Solutions for your Plants
Fruit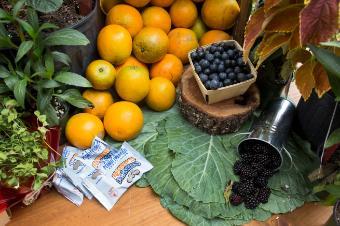 Fruit normally means the fleshy seed-associated structures of a plant that are sweet or sour, and edible in the raw state, such as apples, bananas, grapes, cherries, blueberries, strawberries, lemons, oranges and more.
---
Specialists

Philip F. Harmon

Publications | Profile
Email: pfharmon@ufl.edu
Phone: (352) 273-4622
Location: Gainesville
Specialization: Turfgrass, ornamental plant, and small fruit diseases: diagnosis, management, and epidimology of fungal diseases.
Need more help? Visit your local office or learn about our diagnostic services.