Solutions for your Plants
Vegetables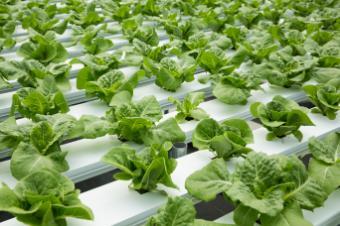 Agronomic crops are staple food crops, such as corn, rice, beans, and wheat, which are produced on a large scale and represent the foundation of our human food supply. Agronomic crops also include cereal or grain crops; grain legumes or pulses and oilseed crops for food, feed or industrial use; pasture and forage crops; fiber crops; sugar crops; and starchy root and tuber crops.
---
Specialists

Richard N. Raid

Publications | Profile
Email: rnraid@ufl.edu
Phone: (561) 993-1564
Location: Belle Glade
Specialization: Management of vegetable, rice, and sugarcane disease.Sustainable rodent control studies through the UF Barn Owl Program.

---

Pamela D. Roberts

Publications | Profile
Email: pdr@ufl.edu
Phone: (239) 658-3400
Location: Immokalee
Specialization: Molecular-based analysis of diseases affecting vegetables, tomato and citrus

---

Gary E. Vallad

Publications | Profile
Email: gvallad@ufl.edu
Phone: (813) 633-4121
Location: Balm
Specialization: Diagnosis and management of diseases of vegetable and ornamental crops. Bio-based disease management.

---

Shouan Zhang

Publications | Profile
Email: szhangoooo7@ufl.edu
Phone: (305) 246-7001
Location: Homestead
Specialization: Biorational strategies for vegetable diseases and integrated management.
Need more help? Visit your local office or learn about our diagnostic services.