Solutions for your Plants
Citrus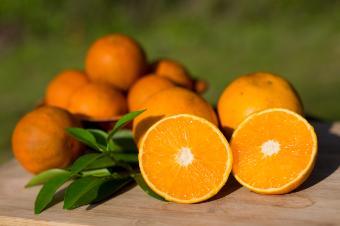 Citrus is a genus of flowering trees and shrubs in the rue family, Rutaceae. Plants in the genus produce citrus fruits, including important crops like oranges, lemons, grapefruit, pomelo and limes.
---
Specialists

Megan M. Dewdney

Publications | Profile
Email: mmdewdney@ufl.edu
Phone: (863) 956-8651
Location: Lake Alfred
Specialization: Integrated management and control of citrus diseases, including black spot.

---

Natalia A. Peres

Publications | Profile
Email: nperes@ufl.edu
Phone: (813) 633-4133
Location: Balm
Specialization: Etiology and control of diseases affecting citrus, strawberry, and ornamental plants.

---

Pamela D. Roberts

Publications | Profile
Email: pdr@ufl.edu
Phone: (239) 658-3400
Location: Immokalee
Specialization: Molecular-based analysis of diseases affecting vegetables, tomato and citrus
Need more help? Visit your local office or learn about our diagnostic services.