Dr. Jose Huguet-Tapia
Assistant Scientist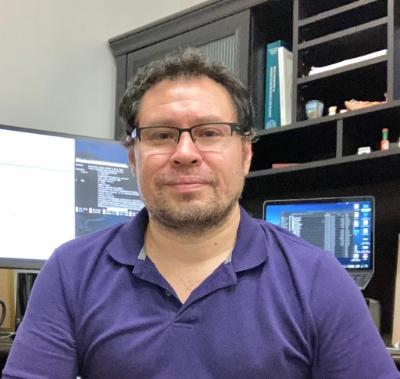 ---
Contact: jhuguet@ufl.edu
Github Link
CV
About
My research aims to answer fundamental questions concerning bacterial pathogenicity. My expertise encompasses areas in genomics and molecular biology. I am also mainly specialized in the development of bioinformatics pipelines for the study of plant pathogenic bacteria. My expertise and research focus generally falls into these areas:
Functional genomics and evolution analysis of emergent plant pathogens with emphasis on Xanthomonas species and Gram-Positive bacteria.
Develop technologies and tools for functional genome analysis of plant pathogens and host interactions.
Education and consulting in bioinformatics.
Education

Ph.D. in Microbiology, Cornell University (2009)

B.Sc. in Microbiology, Research Thesis with Honors, Universidad Nacional Mayor de San Marcos, Peru (1998)

Publications